Foggy Bottom Apartments in Washington, DC

Empire Apartments is where elegance meets convenience in the heart of Downtown DC. This community offers you a living experience that caters to your every need, from the lavish leisure amenities that make every day a delight to the sophisticated finishes that adorn your new home. These Foggy Bottom apartments are designed with your comfort in mind, and every detail reflects that.

Professionally managed by: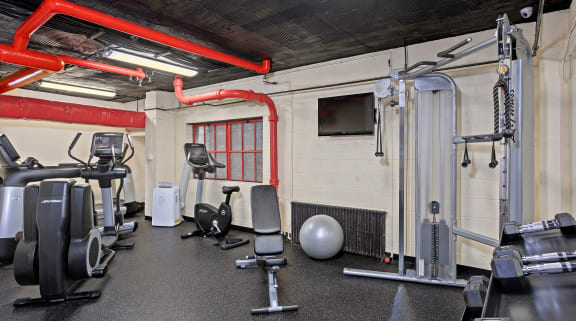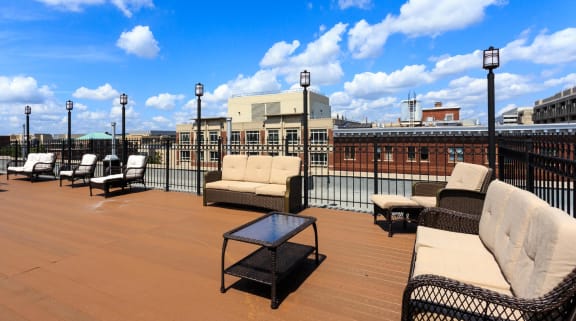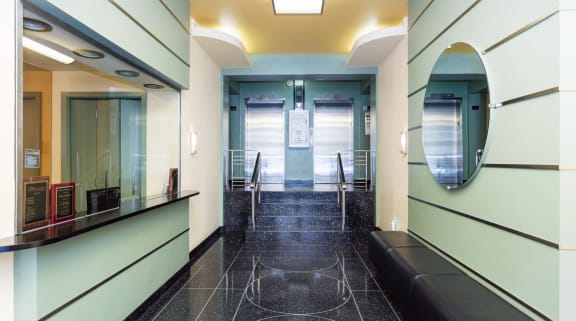 Offering a charming selection of studio and one-bedroom residences, Empire is the perfect starting point for your day. Whether you're getting in a quick workout at the fitness center, taking care of chores at the laundry facilities, or sipping on your favorite drink at the rooftop terrace, there's always something to fill up your time on our premises. Admire the stunning architecture of our historic building, stay connected thanks to the high-speed internet, and make your way to our apartments in Foggy Bottom.


PHOTO GALLERY
TAKE A LOOK AROUND
Classy designs, thoughtful amenities, and quality services are the hallmarks of your experience here. As a resident of these apartments near George Washington University, you'll not only enjoy proximity to your favorite city destinations, but you'll also have a wide array of modern luxuries waiting at home. Discover them all by browsing our photo gallery!
FLOOR PLANS
STUDIO AND 1-BEDROOM APARTMENTS
Our homes are cleverly designed to optimize living space. Discover all the features and finishes that make your home unique, from the hardwood floors and electric range stoves to the scenic views and large closets that enhance your comfort and style.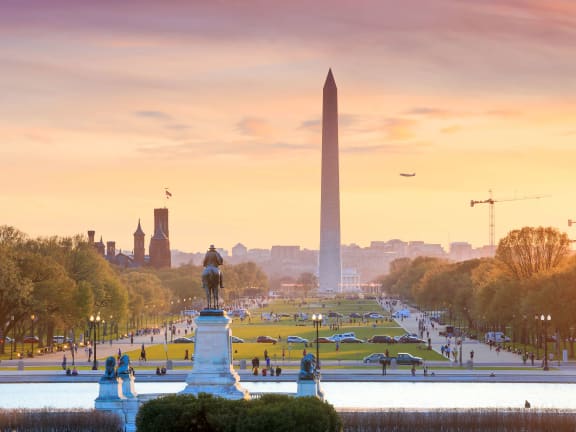 THE NEIGHBORHOOD
FOGGY BOTTOM
These apartments for rent in Foggy Bottom are ideally located near Virginia Avenue NW and Pennsylvania Avenue NW. They put you minutes away from work and play, whether you're headed to City Center DC, International Square, World Bank, or many others. Call today for a tour!

OUR RESIDENTS LOVE IT HERE
Testimonials
So far so good! The residence is very quiet and secure; the staff are really knowledgeable and nice! The space is in an optimal location, right in the heart of Foggy Bottom. The space is also very clean and freshly painted between tenants. The complex also has great amenities with utilities included in the rent.

- Empire Resident
My experience at Empire Apartments has been wonderful! I have lived here for the past six years, and the management and maintenance staff have been great. Cheers to Takira, LaShawn, Miguel, and Ana for their fantastic work here at Empire. Thank you so much!

- Empire Resident
Empire Apartments is great for undergrads and young professionals, especially if they haven't rented an apartment before (the kitchen space, oven, and fridge are small but get the job done). The staff is courteous and friendly and do their best to address any concerns. In addition, the Foggy Bottom neighborhood is conveniently located near grocery stores and transit.

- Empire Resident
Quiet community and good location in the heart of Foggy Bottom. Maintenance issues taken care of promptly, and office staff are always patient and willing to help residents. Good for students and young professionals.

- Empire Resident
This apartment is the best place for GW university students and is convenient in many ways. There are subways and buses nearby, as well as the Lincoln Memorial and Kennedy Center, so it is a good place not only to study, but also to enjoy other Washington D.C. life. The apartment is old but relatively well maintained and the management staff are very friendly.

- Empire Resident
I have felt very welcome and attended to since I moved in. Any question I have that I email about get answers extremely quickly. I have had barely any issues, and anything I have had an issue with has gotten fixed almost immediately. I enjoy living here.

- Empire Resident
An older, well managed apartment building in a great location. Close to parks, supermarkets, businesses, cafes and restaurants. Accessible via public transportation--both subway/metro and multiple bus routes.

- Empire Resident
I like the Empire Apartments. It has been more than five years since I moved to the Empire Apartments. It has a great location and friendly environment. The management is very responsive and helpful.

- Empire Resident
Empire apartment is located within the GW campus zone, so it is very safe and quiet. Washington DC's famous places such as the Lincoln Memorial and Kennedy Center are close by, and the metro and capital bikes are easy to access. Not only is the apartment very well maintained, but the staffs are also very friendly and sincere. The rent is cheaper than other apartments nearby, and it is highly recommended if you want to live in the foggy bottom.

- Empire Resident
Management and staff have been very helpful in getting me set up, and responding to requests and questions. The apartment was very clean and spacious when I moved in, and has great character and aesthetics. The flooring is super unique and fun!

- Empire Resident
My experience here so far has been great! The application and move-in process was very easy. The management team has also been very accommodating and patient throughout me getting moved in and settled.

- Empire Resident
The building's staff are truly kind, helpful, and amiable. They are competent and have resolved any and all issues I have had promptly. This apartment building is in a safe, vibrant neighborhood and rent is quite economical considering the amenities and prime location of the community. I quickly came to feel at home here and am thoroughly enjoying my time living here.

- Empire Resident
The building is well maintained, staff friendly, and residents personable. Quality amenities like the gym and rooftop patio. While the residential parts of the building are quiet. The location cannot be beat. Whenever I have a question for the staff or maintenance they are quick to respond. I genuinely enjoy living here!

- Empire Resident
GET IN TOUCH
Interested in visiting our property? Fill out the form or call the number below and we will reach out to you shortly! We look forward to hearing from you!